Where are the best places to be a private landlord in the UK?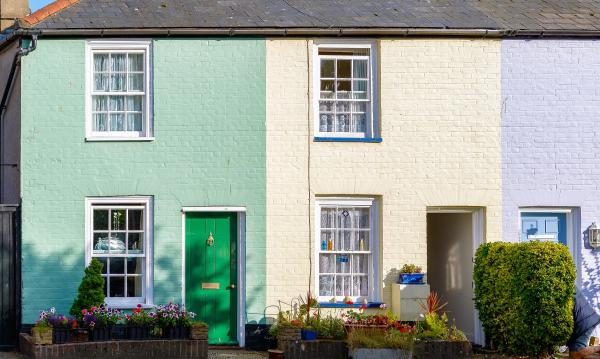 Being a successful landlord depends on many different factors. Finding the right property and attracting good tenants who pay the rent on time are two of the most important. You can add to that the rent you're able to charge, the overheads you have and keeping void periods to a minimum. All pretty straightforward.
But how much of a factor is the location? How does the town or city your property is in effect your income and profit? Are there differences around the country? And if so where are the best places in the UK to be a private landlord?
The survey said…
There have been several studies in recent years trying to find a definitive answer to the best place to be a private landlord in the UK. The latest research, from GoCompare, puts Manchester at the top of the list.
The research looked at 31 British cities and compared them over eight different factors:
Average property cost.
Average yield.
Population under 35.
Number of properties available.
Number of letting agencies.
Number of new housing developments.
Properties available for rent.
Rental price growth.
According to the research the top five places to be a private landlord in the UK are:
So definitely a shift to the north in terms of rental potential. This is borne out by Cardiff, Birmingham, Sunderland, Newcastle and Glasgow making up the rest of the top ten.
These results reflect the lower property values as you travel north from London. But there are great rental opportunities throughout the country. You don't just have to rely on geography to find great rental properties.
Ensuring you get the best return for your investment
There are factors which affect the rent you'll receive and the profit you make other than location. We've already mentioned the reliability of tenants, keeping overheads down and the importance of minimum void periods. But there are other things which you can do to ensure you have a successful property business no matter where you are in the UK.
Local knowledge
This is massively important. If you know a town or area of a city like the back of your hand you'll enjoy a massive advantage over other buy-to-let landlords.
You'll know and understand the market. You'll know where the best investment properties are. You'll understand the rent local people are willing to pay and whether a property is overpriced. Best of all you'll be in a position to move quickly when a great property becomes available. You can snap it up before out of town investors even know it's available.
Keep an eye on trends
Again, local knowledge is key. Local regeneration plans, a new school or a large new factory are all indicators that demand for rental properties will increase. You can be first on the ground. You'll be able to buy a property before the inevitable rise in prices. And before other landlords move in.
Find a great tenant
Easier said than done. But someone who turns into a long-term tenant, who always pays the rent on time and never causes problems, is every private landlord's dream. It doesn't matter where your property is located the constant cash flow from such a tenant should keep you in profit. Read this article for tips on finding a tenant.
Maximise your rent
Getting the right rent is essential. Pitch it too low and you'll lose money. Go too high and you'll struggle to attract tenants. But getting the highest rent possible will increase your yield and profits.
Be a good landlord
It's not just a cliché. Going the extra mile for your tenant will keep them happy. And as we know a happy tenant is far more likely to pay their rent than one who is constantly in dispute with you.
Private landlords can find tenants fast by listing their property with MakeUrMove the original online letting agency.