Should you give your tenant a Christmas present?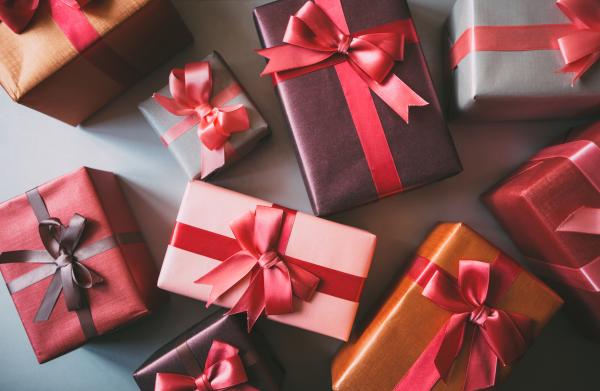 Whether or not to give your tenant a Christmas present seems a simple enough question. But it's one which does divide private landlords. Yet there is evidence that gifts to tenants can bring benefits to the landlord.
A survey by Endsleigh Insurance in 2015 revealed 34% of private landlords had given their tenant a gift or 'act of kindness.' This could be a welcome, leaving or Christmas gift. Interestingly, 72% of tenants said receiving a gift positively altered their perception of the landlord.
It seemed that this could even lead to tenants extending their tenancy. According to the survey 70% of tenants who received a gift from their landlord stayed in the property for two years or more. This compared to just 53% who hadn't received a gift.
Of course, statistics don't always tell the full story. But there does seem to be a trend here. Gifts can help the relationship between tenant and landlord. They may even lead to tenants remaining in the property longer.
Christmas presents - yes or no?
Despite the apparent benefits of gift giving many private landlords will not do this. They argue that any relationship with the tenant should stay strictly professional. And gifts play no part in that. Others will say the welcome pack is the only time a gift should be considered.
The need to keep a tenant at arm's length is the main objection to a Christmas gift. Many private landlords believe becoming too friendly is dangerous. If the tenant doesn't pay the rent how can you demand payment from a friend? Or how could you tell them you're raising the rent? If they break the tenancy agreement how would you be able to evict them?
But no one is suggesting that a good landlord automatically becomes a tenant's best friend. In fact, respondents to the Endsleigh survey suggested tenants didn't want this anyway. Giving a tenant a Christmas present doesn't have to mean your relationship is anything other than professional. And it certainly won't prevent any landlord from running their business and taking recovery action if needed.
And many private landlords will point to the benefits of giving a gift at Christmas. Apart from anything else giving a gift is just a nice thing to do. And where's the harm in that?
Is there any difference in giving your tenant a present and tipping the handyman a bottle of whisky at Christmas? Apart from showing what a nice person you are it helps future relationships. The handyman will go the extra mile for you. Emergency call outs will still be a chore but not a cause for a whinge.
By the same token the tenant will be motivated to care for the property and pay the rent. Or is that a little fanciful? Perhaps. But a Christmas present for the tenant can't do any harm.
What gifts should you give?
When you think about gifts for your tenant you shouldn't consider anything extravagant. You're looking for a gesture. The Endsleigh survey found the most popular gift is a bottle of wine while many landlords presented their tenant with a Christmas hamper.
Other gift ideas include gift cards for a store or Amazon or it could simply be a small token such as a card.
Your tenant will appreciate the gesture whatever the gift. Which can only be a good thing in the long run.
Private landlords can find tenants fast by listing their property with MakeUrMove the original online letting agency.