Is PAT Testing Compulsory for Rental Properties?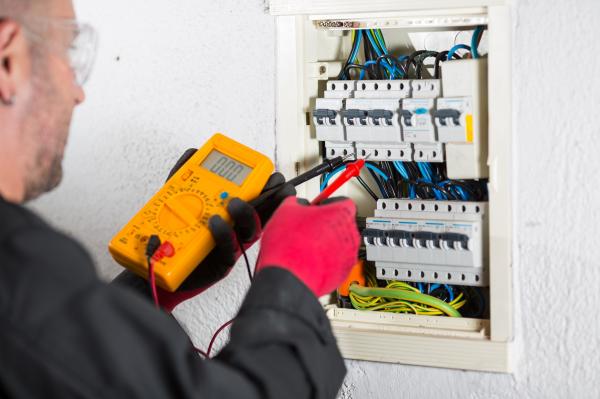 Let's answer the question straight away. No, there is no legal obligation (at the moment) for private landlords to carry out PAT testing on electrical appliances in their properties. However, like many things what is compulsory and what is best practice is a little different.
However, the regulations are different for HMO landlords. In your case, annual PAT tests are compulsory for all electrical appliances.
What is PAT testing?
The acronym stands for portable appliance testing. It's a check performed by a competent person on electrical appliances to ensure they are safe for use. The test involves a visual inspection, though the PAT tester will also use a specialist device to test polarity, insulation etc. It is a brief and routine test.
Which appliances should be PAT tested?
Although the term 'portable appliance' can be a little confusing it basically means anything with a plug. This includes washing machines and electrical cookers - appliances which aren't 'portable' in any sense of the word. But PAT testing isn't just limited to actual appliances. It also includes electrical cable extensions for example.
A landlords responsibilities
As a private landlord, it is your responsibility to ensure all electrical appliances are safe at the start of every tenancy. You must also ensure they continue to be safe to use throughout the tenancy. A testing regime is therefore essential.
Why you should consider PAT testing
As we mentioned earlier PAT testing is not compulsory for most private landlords. However, this could change with the government possibly considering making it a legal requirement. But whether they do so or not you should still consider PAT testing all the electrical appliances in your property.
PAT testing does provide an extra layer of reassurance. It also provides an audit trail should anything go disastrously wrong.
There really aren't any barriers to PAT testing. There are so many companies providing this service you are sure to have one near you. Testing doesn't cost much and you could probably have all the electrical appliances in a property tested for around £25.
But you can also complement PAT testing by having your electrical appliances more thoroughly tested. As part of our property management service, MakeUrMove provides electrical safety certificates.
What are Electrical safety certificates?
Electrical safety certificates are an ideal way to provide peace of mind for yourself and your tenant. A qualified electrical engineer will issue the certificates. Each certificate covers up to six appliances. The engineer will:
Visually inspect each appliance or piece of equipment for obvious damage.
Will conduct polarity and earth loop tests on randomly chosen sockets.
Check protective bonding conductors.
Test residual current devices.
Provide a safety assessment of each appliance or device.
Consider creating a regular testing schedule for your electrical appliances. Those smaller appliances in more regular use such as kettles and toasters need to be checked more often than larger appliances like washing machines. An easier way to manage testing is to test every appliance and the property's wiring at the start of every new tenancy.
To quickly find tenants list your property with MakeUrMove - the home of good landlords.