Industry Interview: Jason Harris Cohen, Founder of Open Property Group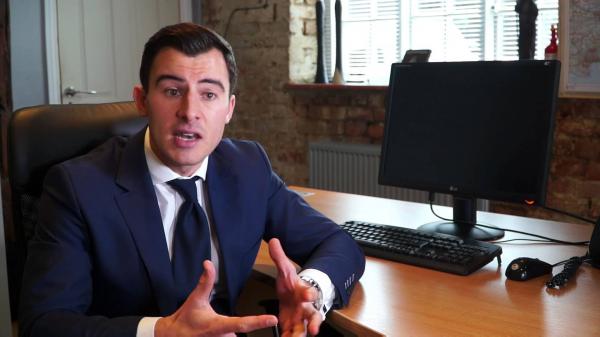 Welcome to another in our series of interviews where we interview property professionals and commentators to get their insights into being a successful landlord.
Today, we turn the spotlight on a young entrepreneur, Jason Harris Cohen.

Jason has property running in his veins, being part of a family with over 30 years experience in buying and selling property.
Tell us about your property and business journey.
I started out in agency before moving on to investment and acquisitions for a substantial Investment company.
I was involved in the purchase and asset management of multi-million-pound transactions and property work including; Development, trading, asset management, landlord and tenant, short leases, regulated tenancies, commercial and ground rents.
In 2014 I founded Open Property Group and we have traded over 500 properties in the last 4 years.
We now own a residential portfolio of over 100 units and we plan to scale our buy to let portfolio with high yielding investments. This adapted strategy will hopefully assist weathering any storms on the horizon in light of Brexit and a slowing market.
What has surprised you most about how the private rented sector has developed over the past 5 years?
I've certainly seen standards and the awareness of regulations vastly improve which is excellent news.
There has been an overhaul of the market and I believe that there will be a reduction of Landlords year on year over the next 3 years whilst tax changes and regulatory implications take effect.
What is your top piece of advice to anyone starting out as a landlord?
Be prepared financially and emotionally; it's not easy.
How important is research and due diligence to landlords when assessing a property area and deal and how do you assess a potential property for investment purposes?

A while back, I recorded a video on this very topic with the Property Tribes forum so I hope you enjoy watching it.
How important do you think it is to work with a letting agent and how can landlords find their way to reputable ones?
In my opinion, it's recommended to work with a letting agent who can provide a professional opinion on any prospective tenant.
I would suggest ARLA qualified agents and check online reviews and Google the company name to find out about other people's experience with the company.
You can do it yourself if you have the time, however you need to be fully aware of the process and regulations such as; Right to rent checks and Serving the how to rent guide, gas safety certificate, EPC, rent deposit and AST (signed and witnessed by both parties and 2 x Directors if a LTD) at the start of the tenancy.
What do you see as the biggest threat facing landlords?
Potential rising interest rates which will result in decreased profits, landlord licensing, Section 24 and tax changes, change of government, increased regulations which could become burdensome and mandatory longer tenancies which would reduce flexibility.
What do you see as the biggest opportunity for landlords?
Finance rates are historically low and there is ample competition so evaluate your financial position and seek to increase profitability through smarter financing. Personally, I am keen to fix our rates for as long as possible as I feel that rates can only go up.
How do you view the private rented sector in 2018 and will you continue as a landlord?
Firstly we will certainly continue as a landlord at present, however, I would reconsider this if there was a change in Government.
I see that there will be continuous regulatory and taxation changes. Moreover that there will be increased awareness as tax returns are due which could lead to increased sales and evictions when landlords wish to release capital and exit the market.
Tell us a bit about your various businesses and how you plan to develop them going forward?
Open Property Group are professional property buyers and Landlords alike. We provide a quick and straightforward purchase of all types of residential property throughout England and Wales.
We streamline the house buying process and can offer to exchange contracts on new acquisitions within 24 hours from receipt of a draft contract, or within a timescale that suits the seller/landlord.
We will purchase; Houses, flats, bungalows, apartment blocks, portfolios, short leases, tenanted, HMO's, Land and any type of development or investment opportunity.
We pay legal fees in relation to the sale and the seller saves agent's fees too. In return, we offer a maximum of 85% of the Market Value for a swift service.
We are keen to scale our Buy to Let portfolio and provide a professional service to our tenants. We are studying micro markets throughout England and identifying growth spots where we believe there could be house price inflation over the next 5 years and positive cash flow.
That said we can't keep every property and we do sell a proportion of our portfolio periodically.

___________________________

Find out more about Jason by visiting his website.

https://www.openpropertygroup.com/

You can also follow him on twitter @openpropgroup and @landlordbuyer

Catch up on our previous industry interviews: