Industry Interview: Denise Naylor - Long-time landlord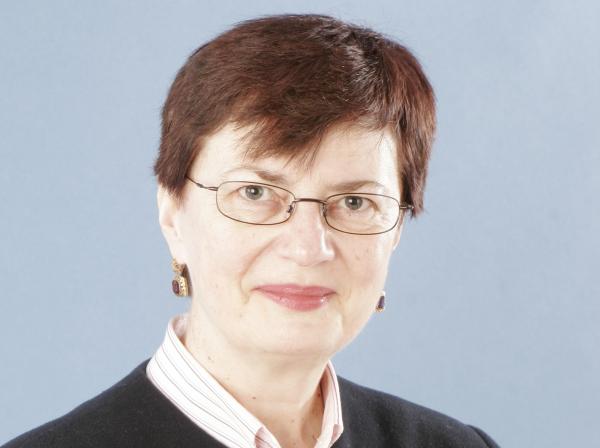 Welcome to another in our series of interviewers profiling notable property people.
Today, we put long-time landlord, Denise Naylor in the spotlight. Denise has over 30 years' experience in the property sector and shares insights from the earliest days of buy to let.
1. Tell us about your property and business journey.

My sister and I got a mortgage from the Leeds Permanent Building Society in 1985 to buy a house in Cambridge. We believe that the Leeds was the first lender to lend to unmarried couples.

I had been trying to get a mortgage in my own name since I qualified in 1979 but banks would not interview 'ladies' let alone lend to 'ladies'.

I rented a small flat from a charitable housing association. Under a 1984 Act of Parliament, I became entitled to a transferable discount under Right to Buy.

I couldn't buy my own flat but a sum of money equivalent to my discount was put toward my own property purchase.

I told bank managers "You can refuse to lend to me as a 'lady' but you cannot refuse to lend to me as a 'right to buy' candidate".

Anglia Building Society arranged the mortgage. I was in the second batch of people to invoke this law. It was enormously complicated and took nearly a year. I moved to my own flat in 1986.

In 1988 my sister moved to London and we bought a house jointly, using the proceeds of the sale of our Cambridge house as the deposit. I faced a lot of discrimination but finally, Barclays Bank arranged the mortgage. I was able to keep the flat and I have been renting that for 30+ years. It was a case of hold onto what you have because it was so hard to buy property.

After the AST came in I expanded my portfolio. My experience of banks left a bad taste and I used private funds and profits from my publishing company. I had enough cash from rents to cover my expenses by my mid-40s.

I have always been very cautious about borrowing. It was reading Kiyosaki R & Lechter S 'Rich Dad Poor Dad' that persuaded me to take out my first BTL mortgage. That wasn't until 2007. In that year I discovered property education workshops where I learned more about BTL mortgages.

Since early 2007 I have built up a small portfolio of 1-bed flats in London zones 3 and 4 and older houses in Leeds/Bradford area. My leverage is around 47%. Many people would consider me to be lowly geared, but my debt still feels high to me.

By my mid-50s my properties income replaced my job. I was able to 'work because I want to, not because I have to'.

Now in my mid-60s, I feel comfortable with what I have achieved. I have more to learn and there are some challenges ahead to face in my property journey. It's not a time of gentle gardening and tea parties for me yet!
Denise speaks at the Veritas Kingston Property Meet.
2. You must have witnessed many changes during your long career as a landlord - what are the main changes you have seen and how have you adapted to them?
Legal changes: Right to Buy. The introduction of the AST. Multiple strategies to maximise income from property.

Finance changes: The BTL mortgage. I still have one loan from the former Mortgage Express. Mortgages with a loan to value up to 105%. Prudential Regulatory Authority squeeze on lending. Private lending and equity peer to peer finance for property development
The internet: The explosion of information about property including transparency of sold prices. Property alerts for searches. I recall the first time someone told me "I found a builder on the internet". I was astounded. How do you get to 'know, like and trust' via the internet?

Marketing: The explosion of property marketing platforms.

Education: Unregulated education courses. What a complete contrast to all the regulations governing my day job as a university teacher. Property meetups, social media and networking groups
I'm not sure I have adapted.

I still prefer to use a personal recommendation. I don't find builders via the internet. I haven't used an online agent.

I have taken courses in online marketing, so I now know a bit about how that works.

I enjoy property networking and making personal contacts at events.

I have a YouTube channel with a playlist of videos on cash management topics and another with study tips for my students
Do you think for those starting out, that BTL is still viable in 2018?
Property investment in England is and will be viable for the foreseeable future. I cannot speak for other countries. You must take a long-term view, be active in your investment and be patient.
What is your top piece of advice to anyone starting out as a landlord today?
Start in an area you know. Perhaps where you live or maybe where you work. I started renting out the flat where I lived. You know the area and that gives you credibility with tenants and agents. You can always expand later. Be active. This is not a passive investment, even when you have an agent.

Be informed and educated. Be brave. Avoid people who tell you that you cannot do it. Find people who support your aims
How important is research and due diligence to landlords when assessing a property area and deal and how do you assess a potential property for investment purposes?
Wherever you have the combination of money and property you will find some crooks and dodgy dealings. Research and due diligence are vital.
I have worn out plenty of shoes visiting potential investing areas. My research is quite practical. Not being keen on a lot of borrowing means that 'price' is usually my key indicator in assessing a potential property. I have a checklist and reject ruthlessly any property that doesn't comply.

Luckily I don't seem to be distracted by 'shiny pennies'. Years of working with clients and students on budgets and finance issues have given me sharp eyes for cost, prices and profits
How important do you think it is to work with a letting agent and how can landlords find their way to reputable ones?
This is probably a function of how much time you have available. I self-managed for 20 years. I lived and worked locally to my portfolio, so it was quick and easy for me to visit the tenants. I like to have a lot of knowledge of my properties.

I have used lettings agents for about 10 years. In Leeds, I couldn't have done it any other way. I use local lettings agents who should know the area. I find relationships with lettings agents can be the most difficult part of my business.

I have had an agent run off with the tenant's deposit. I have had an agent who billed me for 'works' up to the amount of my profit. I have had two agents fail to remit my cash. One eventually paid up, the other went bankrupt.

I have had to fire a few agents. Perhaps I haven't quite got the hang of it yet, but I feel a need to watch my agents very closely.

Despite taking references from other landlords, working through a checklist of questions and extensive research and interviewing, agents operate in a sales environment and it is hard to find out how good their service really is before it is too late. I have found that using a letting agent is highly risky, but overall beneficial.
What do you see as the biggest threat facing landlords?
Running out of cash to keep the lights on whilst you sort out the delays and issues that will inevitably crop up on your own property journey
What do you see as the biggest opportunity for landlords?
Building a property portfolio is an excellent way to develop assets that you can own and that will generate cash for you over the medium to longer term
How do you view the private rented sector in 2018 and will you continue as a landlord?
The private rented sector is under siege from government and public opinion. I am continuing as a landlord for the foreseeable future.

I am selling some of my properties that I have held for many years to release accumulated equity and investing cash realised in a mixture of high-yielding rentals and paying down debt.
Tell us a bit about your various businesses, personal money philosophy, and your plans for your business future.
I recommend a 3-pronged approach. (1) Your business, enterprise or job (2) your property portfolio and (3) your money
Over the long-term as an investor, each of the three will require varying amounts of attention at any one time but all three are vital in preserving my cash and my assets.
My aim is to run my money as an investor, not as a consumer. I have built up a number of income streams over the years to support me. In my video 6 ways, I make money you can find out more about how I did this
I started my first business as a schoolgirl selling evening babysitting services. The lesson I learned from that was that some people will pay even when they can get a free service, in my suburb from the church. I urge everyone to start a side business or enterprise from age 16.

After graduating I worked as an employee but it wasn't long before I was invited to speak to corporate managers about financial management.

This gave me an extra cash source.

When I moved into the university sector I purchased a small publishing company from a retiring law lecturer. The company had positive cash flows from book sales and I went on to publish some of my specialist lecture notes and case studies, selling widely in the university and college sector for more than 17 years.
My current enterprise is 1-day workshops for young adults aged 16 to 25 showing them how to think like an investor and build their cash pile.

In the workshop, I show them how they can either graduate debt-free or amass a deposit for a property using tax-free cash.
I recommend staying positive, doing full due diligence on every aspect of your business and property; staying active in monitoring your team. Insist on the standards you want to achieve.


Be willing to make changes in personnel if needed. Be in control of your own reputation. In a period of change, loyalty doesn't always pay.

Not everyone will be willing to change so align yourself with those who are facing the future with optimism and grace.

There are opportunities for financial independence today that were next to impossible even 30 years ago; finance is available to far more people than even one generation ago; it is easy and cheap to start your enterprise on the internet; investment opportunities abound and can be researched with a mouse click.
I am so glad I persevered as a landlord and I recommend it.

________________________________

Thank you very much to Denise for taking part in our interview.

You can follow Denise on twitter @cashgenieglobal

Catch up on our previous industry interviews: