Industry Interview: Ryan Carruthers - Developer & property entrepreneur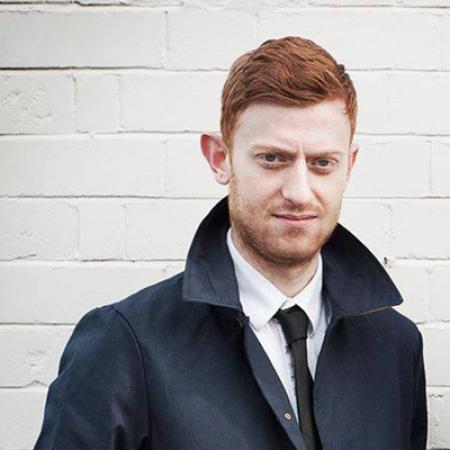 Welcome along to the next in our interview series where we capture insights from notable property people.

Today it is the turn of Lincoln-based property developer Ryan Carruthers, who along with his business partner, Kim Stones, undertakes some large commercial to residential and mixed used projects as well as holding stock for rental.

At 30 years of age, Ryan is proof that being young is not a barrier to property success.

1. Tell us about your property and business journey.

I always describe my life of a series of unfortunate events that led me to a very fortunate set of events!

I'll explain: I was a Physiotherapist in a former life…. My father had paid for me to be at Uni and funded me through it. As it was an NHS course, I got very little support and worked long hours – he fell poorly. My dad is one of the hardest working blokes ever. Fact!

It's where I get it from. Seeing him sick and worrying about his business forced me to act.

I stepped up and I went a little bit crazy and built his business. He comes back to full fitness and I am there with a taste for business, so I created an online business in Betfair Trading. I got good at that and was offered a very large sum for the business which had me thinking "wow!!!".

I'm off to buy a Range Rover…. I was 24 at the time…. I didn't and viewed a property. I soon met my business partner Kim Stones and that accelerated my learning and business growth.

Since then I have been full time in property for around 8 years - I have done everything from BTL, flips, commercial to residential conversions, and developments.
2. Do you think for those starting out, that BTL is still viable in 2018?
Yes, in fact I think the BTL is still great despite the changes.

The world is changing and the generation below me (I am a millennial) they don't really want to buy houses, they want freedom and to not have to save forever to buy a house, so the rental market is and will be strong for a long time.

I also think if you get the properties right when you purchase them in the right area for the right tenant type, you will do very well long term with some good tenants.
3. What is your top piece of advice to anyone starting out in property investment today?
Think about what it is you want to do in property, then go and find some people doing that and go and spend some time with them so you can see how that actually is and get some real life experience hands on. Never be afraid to reach out to property people! I have always found them to be generous with their time and love to talk property!


4. How important is research and due diligence when engaging with any part of the property sector such as assessing a property deal, referencing a tenant, checking out a mentor, researching a prospective commercial partner?
It's the most important part of property, take your time. Do not jump into anything, see how people act and talk to others observe them and meet them multiple times in different settings so that you can see how they are in different settings.

When it comes to researching a property, for me it is always about finding a reason not to buy that property. I write down everything I can think about and get on the phone and answers those.

5. How important do you think it is to work with a letting agent and how can landlords find their way to reputable ones?
Ask for recommendations from landlords that they know, then go and speak with them have some questions prepared for them or ideas you have about the market, the area etc… then see how they respond.

I am a big fan of agents, when you get the right one they make it a lot easier!

6. What do you see as the biggest threat facing landlords?
All the changes, tax, interest rate and pension funds. It is all changing at the moment which is why it is important to surround yourself with experts.

7. What do you see as the biggest opportunity for landlords?
The uncertainty, not just Brexit but the tax changes and people not doing their research and coming unstuck.

There will be lots of opportunities in the next year or so, so make sure you have the network and do the research.

8. Do you have any predictions for the property sector in 2019?
That there will be some cracking opportunities, don't get caught up in it.

Take your time, do your research and find reasons not to buy, if you can't find them then move forward.
______________________________

Thank you very much to Ryan for taking part in the interview and sharing such valuable insights.

Visit Ryan's property podcast

Catch up on our previous industry interviews: